Enjoy the real taste of the east
Shinwari is a cultural cuisine started by entrepreneurs in the state Virginia, USA. It is a project started by entrepreneurs, looking to bring the nostalgia of their homeland to the fast-paced life of Peshawar where one has no time to replicate the indulgent delicacies that require time and effort. If you want a nice and 100% authentic serving of true to the core Shinwari Northern Pakistani cuisine, Shinwari is your one stop for it all.


Have the most sumptuous shinwari cuisine
The Shinwari are Eastern Pashtuns situated in eastern Afghanistan and the Khyber area of Pakistan. This influential clan is active in trade, commerce, poetry, administrators and politics inside the Afghan-and Pakistani government, where the lion's share of Shinwaris are situated in the Landi Kotal district of the Federally Administered Tribal Areas of Pakistan. Shinwaris are typically merchants and businessmen. They are courageous, welcoming, robust and diligent. They are highly appreciated for their cultural lifestyle. A great number of Shinwaris are also settled in Kohat (Jangal Khel) in Pakistan, which is 60 km south of Peshawar. This is where the restaurant started off by the members of Shinwari tribe. Soon Shinwari Restaurant established itself in the hearts of people in Peshawar for its scrumptious taste.


Tantalize your taste buds with authentic shinwari flavors
Be it a simple but flavorful Namkeen Tikka and Karahi or a luxurious Afghani Pulao with a unique Patta Kabab, Angara hicken Shinwari has got you covered. With its roasted kebabs, salty tikka, and juicy lamb chops the aroma of Shinwari foods has become a renowned name in the food industry. The culinary experts at Shinwari are the best at cooking lamb in its fat with only a few sprinklings of salt. We use original flavorsome recipes to prepare tikka from lamb meat skewered in metal sticks and cooked over coal, giving it a unique flavor.
PERSONS BEHIND DELICIOUS UYGHUR FOODS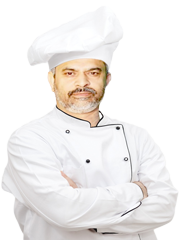 Muhammad Ashraf
Master Chef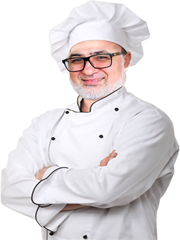 TEA IS A NOT ONLY A DRINK IT'S A LIFESTYLE!
TEA IS A DRINK OF HEALTH AND BEAUTY
Looking for a hot and refreshing cup of tea? At Shinwari, we offer an assortment of Tea for you including Pink Tea, Milk Tea, Green Tea, Black Tea, Herbal Tea as well as Tandoori Tea. You can always add Tea Sidelines for an exquisite tea experience so that you leave energetic and satiated.
Our specialty tea selection are some of the best quality teas found around the world. We offer a wide selection of over 50 types of tea, including exclusive blends, limited edition collections, traditional teas and exotic infusions.
LET'S PLAN YOUR NEXT EVENT TOGETHER
MAKE

Your Day Memorable With Shinwari Catering
From Weddings, Anniversaries, Baby Showers, Birthdays to Corporate Events and Social Gatherings, we cover all your events!
Shinwari will help you create the most exotic environment for you on your day. We work hard to make your day special and memorable. Our superb & original cuisine, friendly ambiance and highly proficient workforce ensure to make your event exceptional, superlative & pleasant. You can choose from our off the rack menus for every occasion or plan your own personalized menu according to your taste and desire.
If I start by saying this place was the best Shinwari I've ever had, believe me I'm not exaggerating. I was amazed to see how hygienic everything was from the utensils, to the tables and to the serving staff. What made my experience even more comfortable was the courtesy, manners and greeting style of the staff. To top it all off, the food hit right to my feels, took me back to home.
One of the best places in town for sure. I had a good time there and the atmosphere was amazing. The best part was their food was tasty and was worth every penny I spent. Their staff is also very friendly, something that is not seen in other restaurants. Will definitely give them a visit again.
I have a habit of dining out from time to time, and this restaurant was surely one of the best ones I've seen. Hats off to the behaviour of the staff. The place was clean and upheld. Everything ranging from their food, to the atmosphere they provided was as authentic as it gets. Would definitely recommend them to my friends.
I visited this place for a friend's birthday, at first I was very skeptical about going to a place where Shinwari food is being served because I belong to a Shinwari family and I've never seen a true representation of our food or culture in restaurants here.
Loved the ambiance and the taste of the food. The staff was very friendly, professional and hygienic. The service was very fast, as we got the food we ordered under 20 minutes. The served food looked and tasted very fresh. The dining area was very comfortable and well maintained.
I will surely recommend this place to all my friends and visit again soon.